painting by John Knapp Fisher
We have had the crashing wind and the endless rain for days now. The trees in the garden are almost completely leafless and if you stand outside in the dusky half light the noise of the wind in the branches is almost sea-like. I miss the sea. And so, even though it's November and not exactly a holiday time of year, I'd love to be packing my bags and heading away for a night or two. I even know where I'd go...to a lighthouse where I could hear, smell and see the sea and it's endless variations. And being in my lighthouse I'd also know I'd be totally safe no matter how wild the weather became. I could read Virginia Woolf's
To the Lighthouse
or, more likely,
The Lighthouse Keeper's Christmas
by
Ronda and David Armitage
.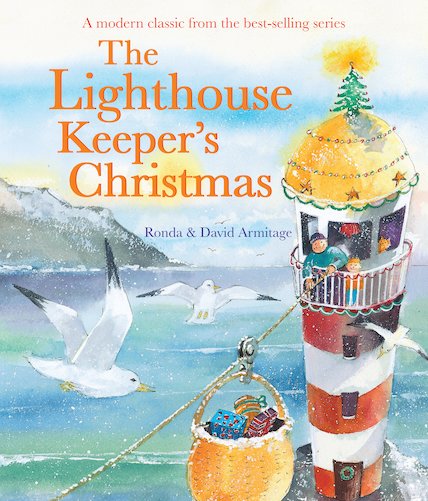 I would, quite possibly, only eat the nicest of food and drink the nicest of drinks and sleep with the sound of the waves and the crying of seabirds and maybe the Shipping Forecast would be on in the background. I would wake at first light and after coffee and bacon and eggs, or maybe pancakes and maple syrup, I'd walk along the cliffs and if it got a bit squally I'd scuttle back to the stout safe lighthouse and light some candles and the fire and read for a bit and then perhaps unpack that picnic hamper of goodies that I would have remembered to have packed and then who knows, maybe a snooze, maybe a glass of wine...Instead, of course, I'll stand in the garden and listen to the wind in the trees and pretend.