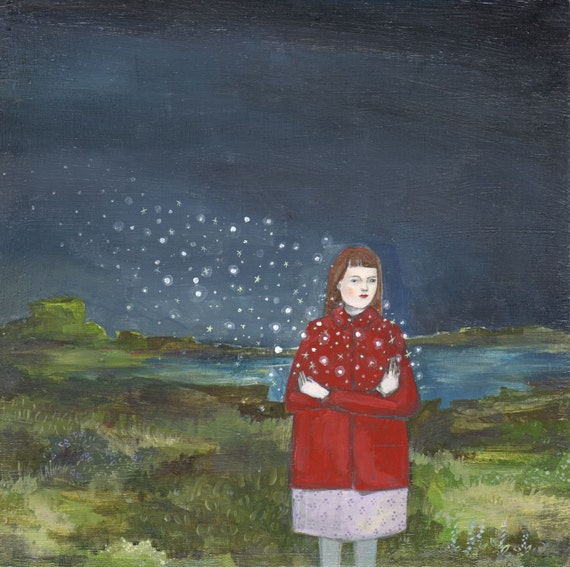 I do love October and its mist filled evenings and starry night skies. I like the dark when I am tucked up safely indoors but I'm thinking I should be braver and embrace that inky black, especially when there are stars to be seen. We are lucky to live in a very quiet place with no light pollution so as soon as we step out into the garden and look up we can see them glittering and we can remember our place in the wider universe.
I love these oil paintings by
Amanda Blake
. Her astral night skies are wonderfully speckled with just enough light to be atmospheric and I'm wondering what the boys would say to a night-time picnic and a little star gazing...
You can see more of Amanda's work
here
.