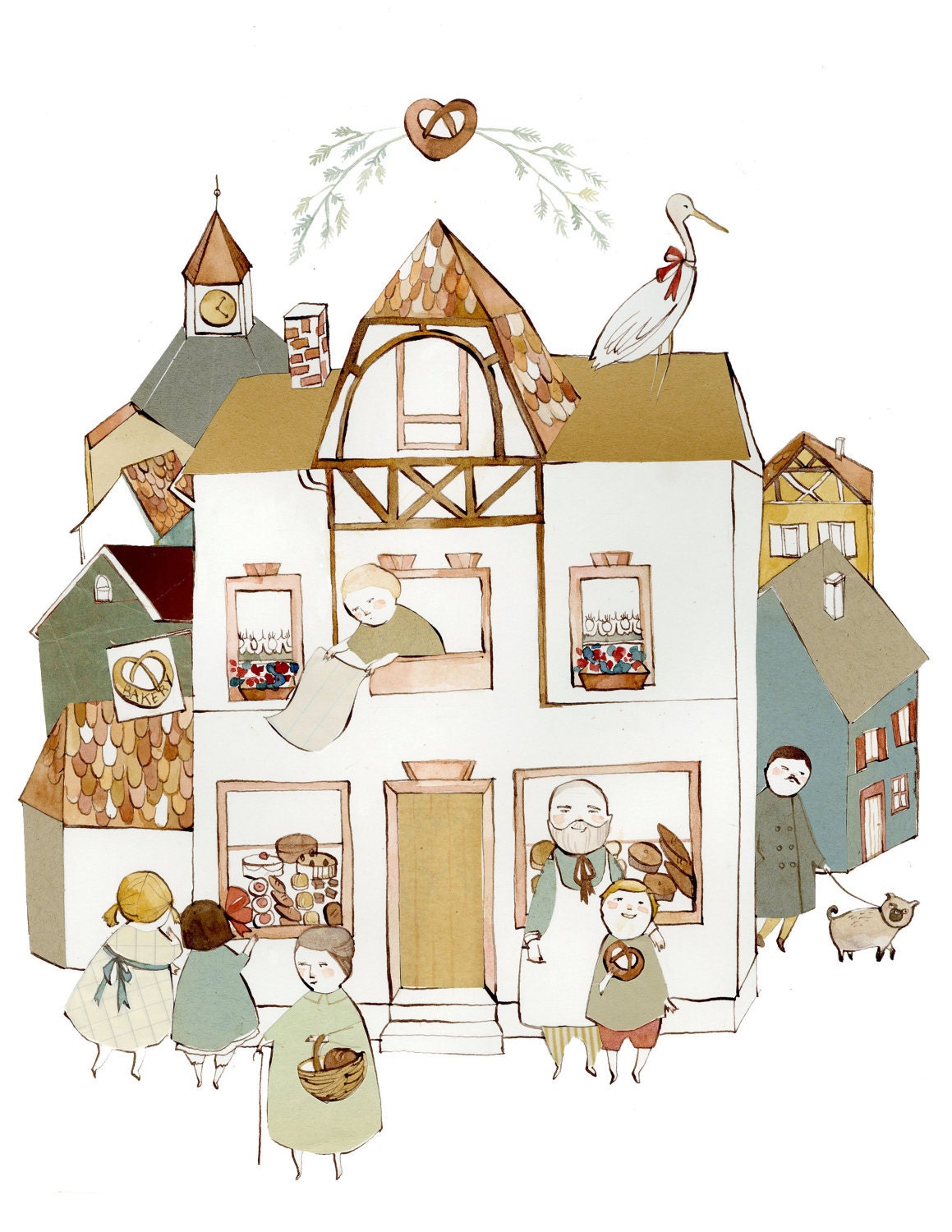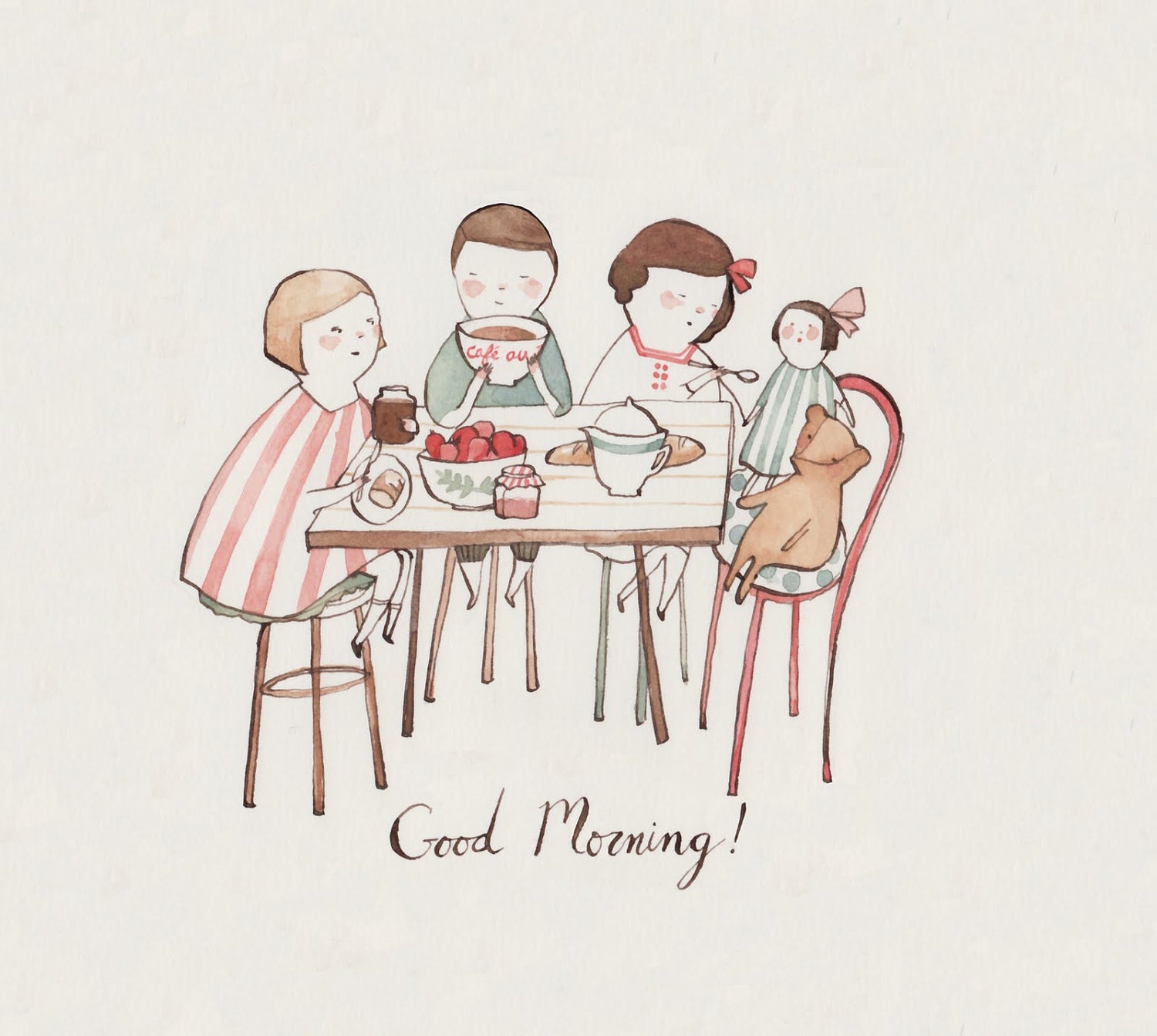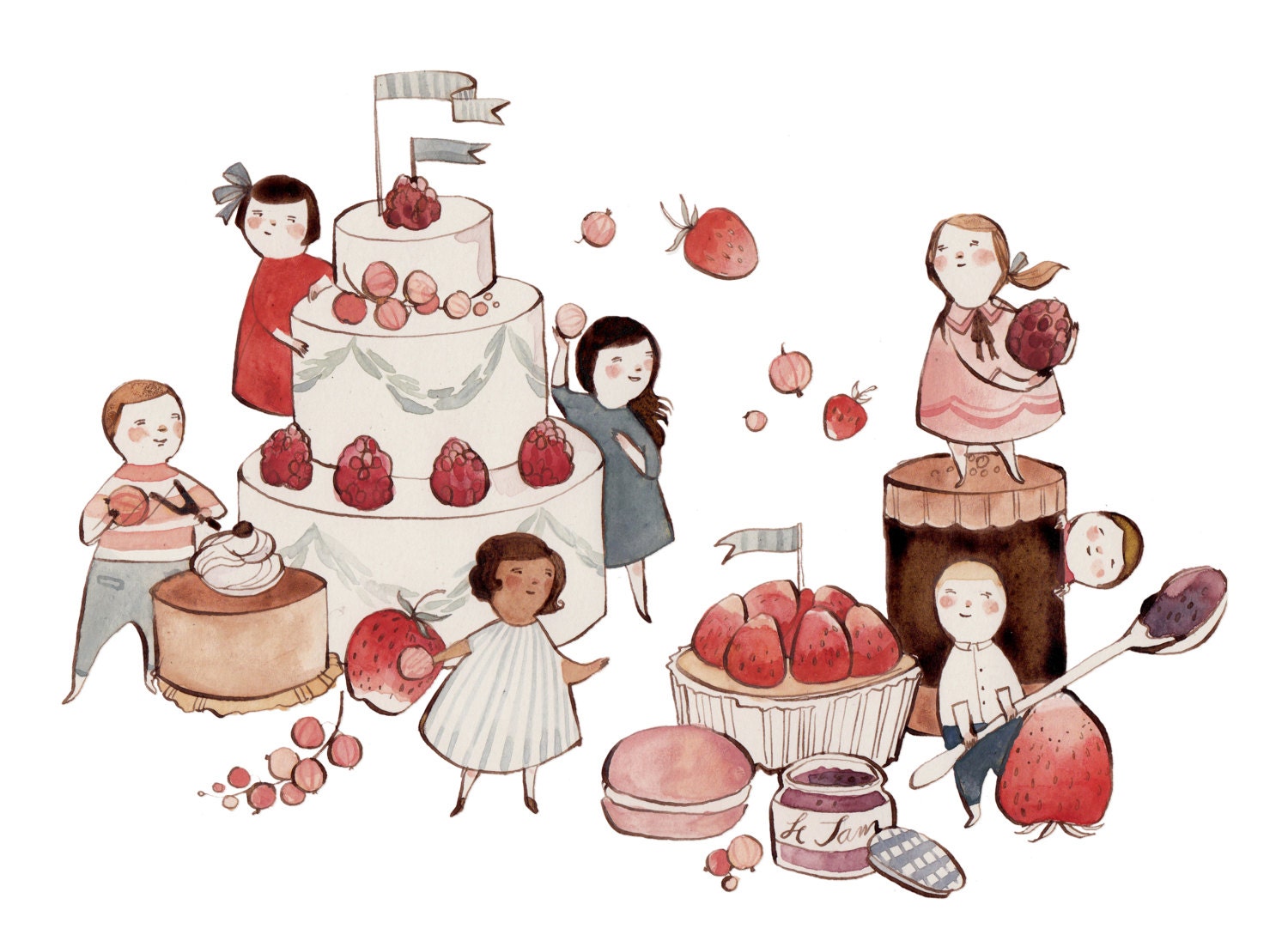 And so (my dear sisters!) the third and final part of your Christmas print selection...
Kelsey Garrity-Riley
peoples her illustrations with round faced, rosy-cheeked little folks who all look so very happy! I was very lucky to get a rather beautiful silk scarf designed by Kelsey from
Fancy French Cologne
before they closed shop. Anyway, if this pleases you tootle over to
her Etsy shop
to see what you might like.